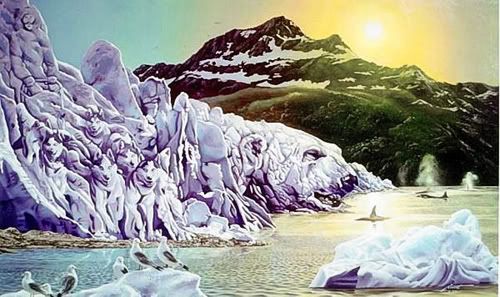 Do you adapt well to your surrounding? Do you welcome change? Or do you stick out like a sore thumb? Some of us have the chameleon capabilities. Can you interact with all races, religions and both genders and still be you? Or do you change to fit in.
sometimes I think both are warranted. For instance if you are amongst your friends who are all of different religions, you might not want to bring up confrontational subjects as it pertains to religion if it's not in a religious setting. But at the same time don't compromise your beliefs or who you are.
I personally adapt well, however I do tend to hold back at times. Loud party scenes(when I use to party) I tend to hold back a bit because I'm not an advocate of attention. You will find me playing pool, darts, sitting at the bar or occasionally dancing. But you wont find me in the middle of the floor or on the table tops.
I'm a lover of intimate settings. No more than one back seater is my max for comfort level.
How do you differ? Are you the same at work and play? Does your persona differ from who you really are? Are you hiding behind your blog?