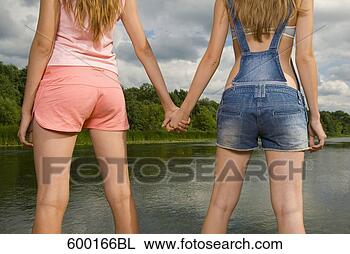 I have heard many people say they were born gay because who in their right mind would choose it. This is a very touchy subject that many don't take lightly. I can't say weather they are born that way or chose that lifestyle, all I can say is, it is not of God.
There was a huge debate going on on V103 in ATL about a minister on Oprah saying "being gay is a gift from God". I don't know how he meant it because I didn't see it, but I don't agree with any way he formed it.
I think homosexuality is a spirit not of God. Doesn't matter if you were born into it or chose it, it is a spirit. The tongue is powerful and we often speak things into existence. The gay community always say they were gay ever since they could remember. They were gay at the age of 5 because they wanted to play with dolls and be the mommy when they played house. Well how come the girls didn't consider themselves gay just because they played football and wrestled with the boys? We call that Tom Boys. Playing with dolls as a little boy doesn't mean you will be or are attracted to them. Society says it means you are gay, so these homophobic parents and community labels that on a child who is doing things differently than the norm.
What do you think?
Is gay ok?
Can you be born that way or choose it?